TODAY IS ... 18 JANUARY
BIRTHDAYS -
1993 - Morgan York - an American teen actress and aspiring writer. York is best known for starring as the recurring character "Saint" Sarah in the Disney Channel series Hannah Montana and Lulu in The Pacifier.
1984 - Benji Schwimmer - an American professional dancer, choreographer and actor. On August 16, 2006 he was crowned "America's Favorite Dancer", as the winner of the second season of So You Think You Can Dance and now choreographs for both the U.S. and international versions of the show.
1983 - Samantha Mumba - an Irish singer and actress. Her first album was released in 2000. Her most notable role was Mara in the 2002 film The Time Machine. She has also appeared in a number of Irish independent films.
1980 - Jason Segel - an American television and film actor, screenwriter and musician, known for his work with producer Judd Apatow on the short-lived television series Freaks and Geeks and Undeclared, the movies Forgetting Sarah Marshall, Knocked Up, and I Love You, Man, and also for his role as Marshall Eriksen in the CBS sitcom How I Met Your Mother.
1980 - Estelle - a Grammy Award-winning English R&B singer-songwriter, and producer. She also has received the MOBO for 'Best Newcomer' and received three consecutive 'Best Female Artist' trophies from the UK Hip-Hop Awards.
1976 - Damien Leith - an Irish Australian singer–songwriter. He was the winner of Australian Idol 2006.
1964 - Jane Horrocks - an English stage, screen and television actress, voice artist, musician, and singer who is best known for her role as "Bubble" on the cult TV series Absolutely Fabulous. She reprised her West End role in the 1998 screen adaptation, Little Voice, which earned her nominations for the Golden Globe Award for Best Actress - Motion Picture Musical or Comedy, the BAFTA Award for Best Actress in a Leading Role, the Satellite Award for Best Actress - Motion Picture Musical or Comedy, the Screen Actors Guild Award for Outstanding Performance by a Female Actor in a Leading Role - Motion Picture, and the British Independent Film Award for Best Actress.
1955 - Kevin Costner - actor: Field of Dreams, JFK, The Bodyguard, The Untouchables, Waterworld, The Postman, Thirteen Days; Academy Award- winning director: Dances with Wolves [1990]; builder of controversial entertainment complex on sacred Lakota Indian land in Black Hills of South Dakota
1941 - Bobby Goldsboro - singer: Honey, See the Funny Little Clown, Summer: The First Time, Watching Scotty Grow
1933 - Ray Dolby -, American inventor. He developed the Dolby noise reduction system. He also won an Emmy award for his contribution to the first video recorder (1957).
1913 - Danny Kaye - comedian, dancer, singer, actor: Up In Arms, Hans Christian Anderson, White Christmas, The Danny Kaye Show; UNICEF ambassador; broadcaster:
1904 - Cary Grant -actor: Hollywood heartthrob for 30+ years: She Done Him Wrong, Bringing Up Baby, The Philadelphia Story, Arsenic and Old Lace, To Catch a Thief, North by Northwest
OTHER EVENTS –
2007 – Starring Jamie Foxx, Beyoncé Knowles, Eddie Murphy, Danny Glover and Jennifer Hudson, Dreamgirls starts screening in Australia. Based on the Broadway musical, a trio of black female soul singers cross over to the pop charts in the early 1960's.
2007 – Déjà Vu starring Denzel Washington, Paula Patton and Val Kilmer commences screening in Australia. An ATF agent travels back in time to save a woman from being murdered, falling in love with her during the process.
2005 - The world's largest commercial jet, an Airbus A380 that can carry 800 passengers, was unveiled in Toulouse, France.
2004 - Winner of the 2003 Pop Idol TV show Michelle McManus started a two week run at No.1 on the UK singles chart with 'All This Time.'
2004 - Josh Groban was at No.1 on the US album chart with 'Closer.'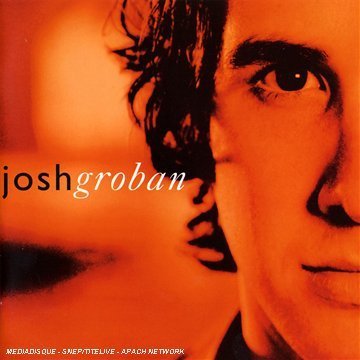 2001 – The 6th Day starring Arnold Schwarzenegger, Michael Rapaport and Wendy Crewson starts screening in Australia. Futuristic action about a man who meets a clone of himself and stumbles into a grand conspiracy about clones taking over the world.
1998 - Although nominated for a Golden Globe, "Go The Distance" (written by Alan Menken and Dave Zippel from Disney's Hercules) is edged out by "My Heart Will Go On" (from Titanic) for Best Original Song - Motion Picture.
1997 – Tori Amos was at No.1 on the UK singles chart with 'Professional Window' (It's Got To Be)'.
1997 - Oscar De La Hoya defended his World Boxing Council super lightweight title in Las Vegas. He won a 12-round unanimous decision over Miguel Angel Gonzalez.
1997 - Norwegian Borge Ousland completed the first solo crossing of Antarctica via the South Pole. Ousland travelled 1,675 miles and was the first to traverse the continent alone.
1996 - Schuyler Fisk, Bre Blair and Rachael Leigh Cook star in The Baby-Sitter's Club which commences screening in Australia. It's the story about seven very different best friends, and one summer that will bring them together like never before.
1995 - Pope John Paul II begins visit to Australia
1994 - First female cadet to attend the Citadel: The U.S. Supreme Court rules that the 151-year-old military college's male-only admissions policy is unconstitutional. Two days later, Shannon Faulkner became the first female cadet.
1993- The CIA admitted that it paid Panamanian dictator General Manuel "Pineapple-Face" Noriega $300,000 to be an operative.
1992 - Beauty and the Beast wins a Golden Globe Award for Best Picture - Comedy/Musical - the first animated feature to do so. The animated feature also wins for Best Original Score (by Alan Menken) and Best Original Song "Beauty and the Beast" (written by Menken & Howard Ashman).
1991- Saddam Hussein started firing Soviet SCUD missiles at Israel. By a prearranged agreement, even though they were under attack, Israel did not retaliate with their own airforce, but left it to US & Coalition forces to neutralize the missiles.
1991 - The first of three nights at Wembley Arena for The Brits 91, which featured the Happy Mondays, James, 808 state, The Cure, Jesus Jones, The Quire Boys, Thunder and The Little Angels. Tickets £12.50 ($21.25) for each day.
1991 - Longest tennis match at the Australian Open, Boris Becker beats Italy's Omar Camporese in 5 hours and 11 minutes
1990 - Eric Clapton kicked off an unprecedented string of 18 concerts at London's Royal Albert Hall in support of his solo album, Journeyman.
1990 – Bill & Ted's Excellent Adventure starring Keanu Reeves and Alex Winter commences screening in Australia. Two seemingly dumb teens struggle to prepare a historical presentation with the help of a time machine.
1989 - Dion, The Ink Spots, Otis Redding, The Rolling Stones, Bessie Smith, The Soul Stirrers, Phil Spector, The Temptations and Stevie Wonder are inducted into the Rock & Roll Hall Of Fame during ceremonies at the Waldorf Astoria in New York. Highlights of the ceremony included a tribute to Roy Orbison, who had passed away the previous month. Bruce Springsteen sang the Orbison classic, "Crying."
1986 - 'That's What Friends Are For' by Dionne Warwick began a four-week run at No.1 on the US singles chart, all company and artists profits were given to aids charities.
1986 - Aretha Franklin's Who's Zoomin Who hits UK LP chart
1985 - USA Today readers select Cleveland, OH, as their choice for the permanent Rock and Roll Hall of Fame.
1985 - Running in competition for the first time since her famed collision with Zola Budd during the 1984 Olympics, Mary Decker broke a world indoor record. She ran the women's 2,000-meter race in just 5 minutes, 34.2 seconds. The indoor track meet was held in Los Angeles.
1978- In an interview with the Chicago Tribune, rock star Frank Zappa described most rock journalism as "People who can't write, interviewing people who can't talk, for people who can't read."
1978 - Neil Sedaka is awarded a star on the Hollywood Walk of Fame.
1977 - 83 are killed in the Granville railway disaster, Australia's worst train disaster to date.
1977 - President Jimmy Carter's Inaugural Concert takes place the night before the swearing-in, featuring performances by Linda Ronstadt and Aretha Franklin, among others. John Lennon and Paul Simon are among those spotted in the crowd.
1975 - The Jeffersons was seen for the first time on CBS-TV. The show was a spin-off; based on the black family that moved next door to the bigoted Archie Bunker in All in the Family. The show lasted for several seasons and is still seen in syndicated reruns. Sherman Hemsley plays the part of George Jefferson, Isabelle Sanford is in the role of Weezie.
1975 - Status Quo were at No.1 on the UK singles chart with 'Down Down', the group's only UK No.1 from 52 hits between 1968 and 1996.
1974 - Former members from Free, (Paul Rodgers & Simon Kirke), Mott The Hoople, (Mick Ralphs), and King Crimson, (Boz Burrell), formed Bad Company. The band went on to score a US No.1 album with their debut release.
1973 - Pink Floyd began recording Dark Side of the Moon, which would become the longest-charting record in Billboard magazine's history. It remained on the album chart for more than 14 years - until mid-1988 - selling over five-million copies.
1971 – No. 1 Chart Toppers Pop Hit: "Knock Three Times," Dawn. The group is later known as Tony Orlando and Dawn, with singers Telma Hopkins and Joyce Vincent Wilson as Dawn.
1968 - Singer Eartha Kitt made headlines, as she got into a now-famous confrontation with Mrs. Lyndon B. Johnson -- wife of the President of the United States -- at a White House luncheon to discuss urban crime. Ms. Kitt told Lady Bird (the First Lady) that American youth were rebelling against the war in Vietnam, linking the crime rate with the war escalation. She had a lot to say and it definitely was not, C'est Si Bon.
1968 - Hester and Appolinar's musical "Your Own Thing," premieres in New York City
1968 - "Happy Time" opens at Broadway Theater New York City for 286 performances
1965 - The Rolling Stones recorded 'The Last Time' and 'Play With Fire' at the RCA studio in Hollywood, California. Phil Spector played acoustic guitar on 'Play With Fire.'
1965 - Paul Simon drops out of law school to pursue music full-time.
1965 - Barbra Streisand and Bobby Darin sing for Lyndon Johnson's presidential inauguration
1964 - Plans are revealed for building New York City's World Trade Center towers.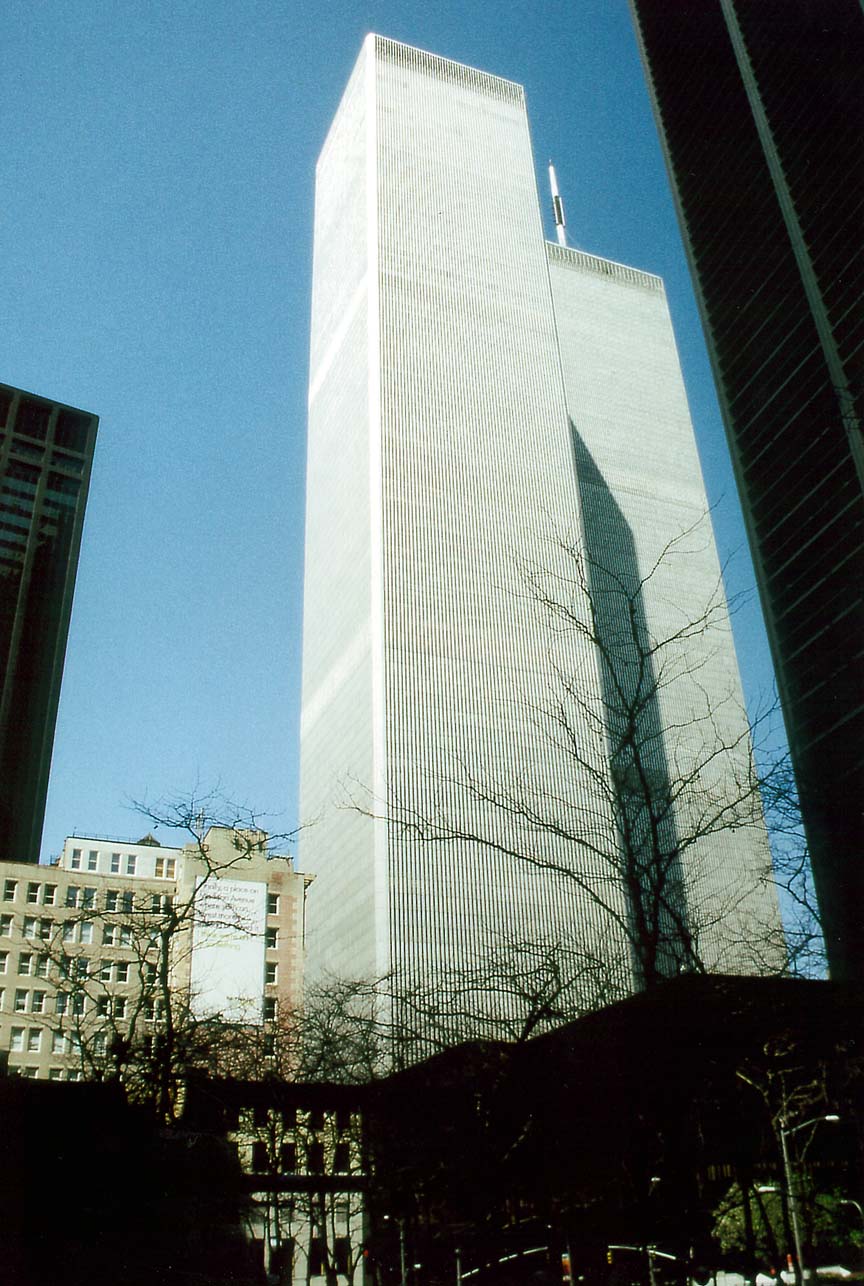 1964 - The Beatles made their US chart debut when 'I Want To Hold Your Hand' entered the chart at No.45. It went on to spend seven weeks at the No.1 position.
1962- THE FRENCH CONNECTION - NYPD cracked a drug ring smuggling heroin from South East Asia into New York via Marseilles.
1962 - Everly Brothers' Crying in the Rain hits UK chart
1961 – No. 1 Chart Toppers Pop Hit: "Wonderland by Night," Bert Kaempfert.
1957 - The first, non-stop, 'round-the-world jet flight came to an end at Riverside, CA. The plane, in case you are wondering, was refueled in mid-flight by huge aerial tankers. We don't know about how they changed the oil or rang up the credit card...
1956 - Little Richard enters the pop chart at #26 with "Tutti Frutti." His original beats out covers by Elvis Presley and Pat Boone. Also the Top Fifty pop album chart which is dominated by records like "Jackie Gleason Plays Music for Lovers Only" and "Jackie Gleason Plays Romantic Jazz," lists its first rock and roll entry. Billy Haley & the Comets' "Rock around the Clock" is #12.
1955 – No. 1 Chart Toppers Pop Hit: "Let Me Go Lover," Joan Weber.
1953 -The Hollywood Animation Guild chartered. Originally the Motion Picture Screen Cartoonists Local 839 signatories included Disney legends Milt Kahl, Les Clark, John Hench and Ken Anderson
1952 - Donald Applecore, a Disney short featuring Donald Duck and Chip 'n' Dale, is released. Directed by Jack Hannah, this short finds Donald an apple farmer trying to save his crop from two mischievous chipmunks.
1949- Look Magazine published a photo essay called "Prizefighter". The photographer was a young kid from the Bronx named Stanley Kubrick. Mr Kubrick said he now wanted to try filmmaking.
1948 - The Ted Mack Original Amateur Hour debuts on the Dumont network, a spinoff of Major Bowes' popular radio series. Teresa Brewer and Pat Boone, among others, are discovered via the program.
1947 - "Red Mill" closes at Ziegfeld Theater New York City after 831 performances
1945 - Jennifer Jones, Vincent Price and Charles Bickford star in The Song of Bernadette which starts screening in Australia. In 1858 France, Bernadette, an adolescent peasant girl, has a vision of "a beautiful lady" in the city dump. She never claims it to be anything other than this, but the townspeople all assume it to be the virgin Mary.
1944 - New York City's Metropolitan Opera House holds its first jazz concert, featuring Louis Armstrong, Benny Goodman, Lionel Hampton, Artie Shaw, Roy Eldridge and Jack Teagarden.
1943- As part of the war effort the US government ordered the sale of sliced bread be stopped for the duration. The phrase " the greatest thing since sliced bread" entered the slang vocabulary.
1941 - One of the greatest race horses of his time, Epinard, was stolen during the German occupation of France. On this day, newspaper accounts disclosed that the famous equine was being used as a delivery wagon horse.
1939 - Louis Armstrong and his orchestra recorded Jeepers Creepers on Decca Records. Satchmo lent his vocal talents to this classic jump tune.
1929 – New York Daily Mirror columnist Walter Winchell made his debut on radio, broadcasting a blend of political commentary and celebrity gossip to "Mr. and Mrs. America..." His quick-jabbing, penetrating manner became his trademark. And so did his fedora hat.
1911 - The first landing of an aircraft on a ship took place as pilot Eugene B. Ely flew onto the deck of the USS Pennsylvania in San Francisco harbor.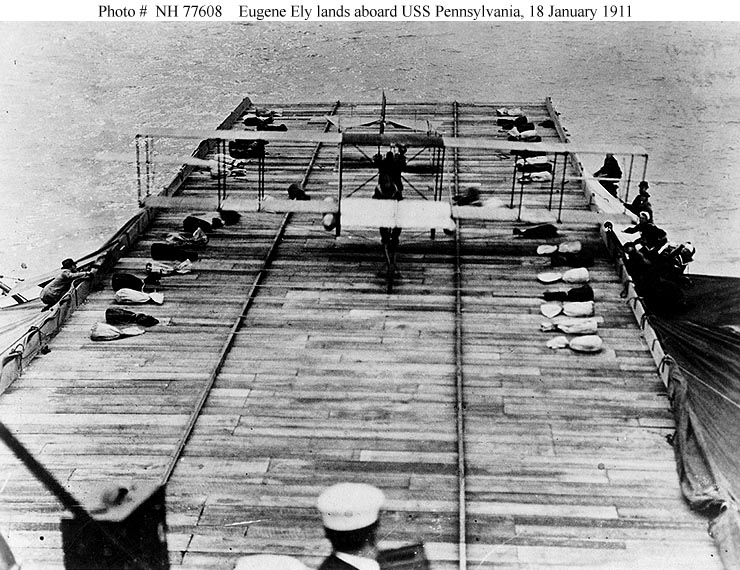 1903- President Teddy Roosevelt and King Edward VII exchanged the first wireless messages long distance between Washington and London. The system was invented by Gugielmo Marconi.
1787- Captain Cook lands at Kauai and "discovers" Hawaii. He named the place the Sandwich Islands after his boss John Montague the First Lord of the Admiralty the Earl of Sandwich